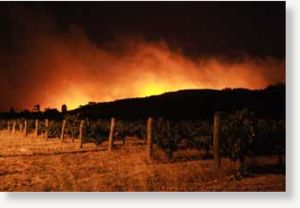 Australia was battling a series of natural and man-made disasters as raging wildfires destroyed over 40 homes on the west coast city of Perth and Victoria was lashed by flashfloods that led to one death, while heavy thunderstorms were threatening to submerge Queensland.
The Meteorology department said heavy rains and possible flash flooding could hit parts of Brisbane, the Somerset area, Ipswich and Lockyer Valley, areas which are already reeling under the recent flooding.
Senior forecaster Rick Threlfall said a major storm was developing around the Marburg and Amberley areas, west of Brisbane, a reported by
Herald Sun
said quoting experts.
"That storm's not moving too far and it's produced about 40 to 50 mm (rainfall) in the last hour... with those rainfall totals flash flooding is a potential," he said.
"We've also got a storm currently heading towards Toowoomba. That's not looking too severe at the moment," he added.