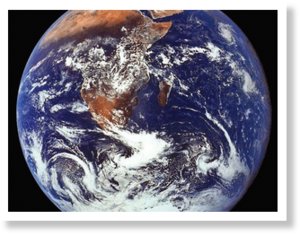 The human race faces a one in 500 chance of extinction in the next year, an expert mathematician has claimed.
Dr Fergus Simpson, a mathematician at the University of Barcelona's Institute of Cosmos Sciences, said there was a 0.2 per cent chance of a "global catastrophe" occurring in any given year over the course of the 21st Century.
The calculation is based on the Doomsday Argument, which it is claimed can predict the number of future members of the human species given an estimate of the total number of humans born so far.
"Our key conclusion is that the annual risk of global catastrophe currently exceeds 0.2 per cent," Dr Simpson wrote in an academic paper called
Apocalypse Now? Reviving the Doomsday Argument
, accessed through Cornell University's online library.
"In a year when Leicester City FC were crowned Premier League champions, we are reminded that events of this rarity can prove challenging to anticipate, yet they should not be ignored," he added.
According to Dr Simpson's calculations, around 100 billion people have already been born and a similar number will be born in the future before the human race expires.
He estimated there was a 13 per cent chance humanity would fail to see out the 21st Century.
This is a more optimistic conclusion than previous studies, with British Astronomer Royal Sir Martin Rees suggesting there was a 50 per cent probability of human extinction by the year 2100 in his 2003 book
Our Final Hour.