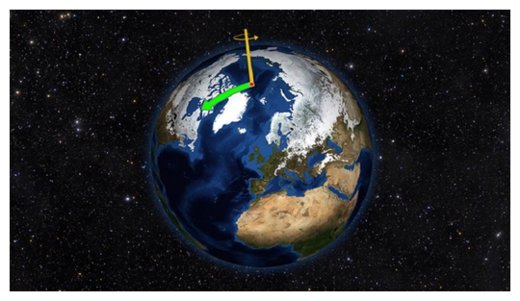 Using satellite data on how water moves around Earth, NASA scientists have solved two mysteries about wobbles in the planet's rotation -- one new and one more than a century old. The research may help improve our knowledge of past and future climate.
Although a desktop globe always spins smoothly around the axis running through its north and south poles, a real planet wobbles. Earth's spin axis drifts slowly around the poles; the farthest away it has wobbled since observations began is 37 feet (12 meters). These wobbles don't affect our daily life, but they must be taken into account to get accurate results from GPS, Earth-observing satellites and observatories on the ground.
In a paper published today in
Science Advances
, Surendra Adhikari and Erik Ivins of NASA's Jet Propulsion Laboratory, Pasadena, California, researched how the movement of water around the world contributes to Earth's rotational wobbles.
Earlier studies have pinpointed many connections between processes on Earth's surface or interior and our planet's wandering ways. For example, Earth's mantle is still readjusting to the loss of ice on North America after the last ice age, and the reduced mass beneath that continent pulls the spin axis toward Canada at the rate of a few inches each year. But some motions are still puzzling.