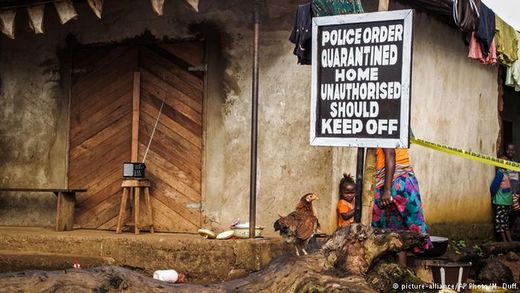 Health authorities in Sierra Leone said Tuesday they had quarantined almost 700 people as they battled to contain a new outbreak of Ebola which killed a 16-year-old girl.
The teenager died Sunday in a rural suburb of the city of Makeni, in a northern province that had not recorded a single case of the deadly virus in nearly six months.
"Over 680 people in the village of Robureh are now under a 21-day quarantine," Amadu Thullah, a spokesman for the local Ebola response centre told AFP.
The centre said those locked down included her parents, close relatives and classmates.
"They are classified as high risk although they have not exhibited any signs and symptoms of the disease," added health ministry spokesman Seray Turay.
"The surveillance team of the Ebola response centre have intensified their investigations and is working to nip the issue in the bud."
The girl's death came two weeks after a 67-year-old food trader was killed by the tropical fever in the neighbouring district of Kambia, but the two outbreaks are not linked.
The National Ebola Response Centre (NERC) said 1,524 people were in quarantine across the two districts.