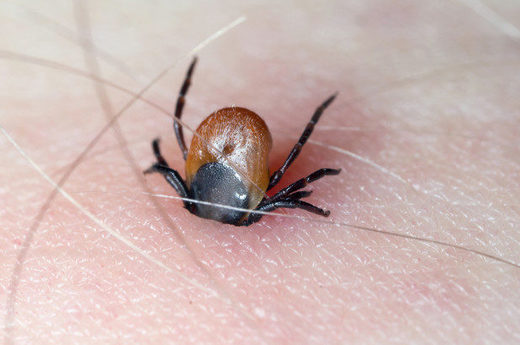 A tick turned Kristie Downen into a vegan.
"It was the last thing on my mind," the Missouri farmer tells Springfield's
KSPR
TV of her "life-changing experience ... [it's] unbelievable that a tick can make you allergic to food."
Downen
was bitten by a common "lone star" tick four years ago — but doctors were unable to diagnose the array of symptoms she developed until this year.
"It got to the point where my stomach would swell up, I was vomiting," Downen says. "The rashes were real bad,
it was getting to the point [I told doctors], 'You're missing something, I'm still dying.' "