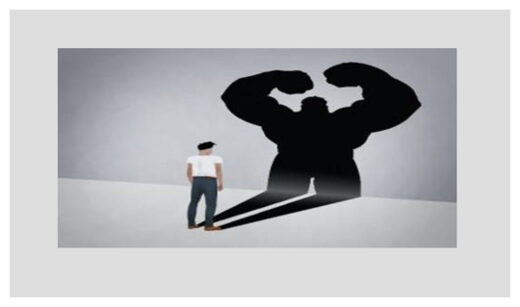 Today - Monday - may be the day the Orange Man is dragged feet first out of the White House. Even if not, the day is coming when his die-hard supporters will have to deal with the hangover of the delusion that by some
deux ex machina
- or "kraken" - the Orange Man's fortunes are going to be reversed at the very last minute, just wait and see. Generals with no commands are saying so!
Cling tight to the fantasy because the actuality is just too much to bear.
Here is the bitter pill that must be swallowed:
Facts are irrelevant now. It does not
matter
that the election probably was stolen any more than it matters that a "mask" isn't stopping the spread of anything (except sanity). A medieval mentality is rising from the shattered remains of the Enlightenment. A new Dark Age is descending, defined by irrationality rabidized, as it was 500 years ago. If you listen, you can already hear the cry . . .
Burn the witch!
Just sub in "Trumper" - or
conservative
or for that matter anyone who questions anything the new priest class says the
faith
requires. People worry about the Second Amendment when the First is already on the rack, its tendons snapping, bones dislocating. How will the Second fare when its turn comes?
Yet many people on the Trump (or other-than-Biden) side still do not fully appreciate what they face. They retain their own anachronistic faith that facts matter; that if only the people knew the truth about the election! About Biden! About this virus that doesn't kill 99.8-something percent of the healthy population!
The truth does not matter.
It is no defense, either.