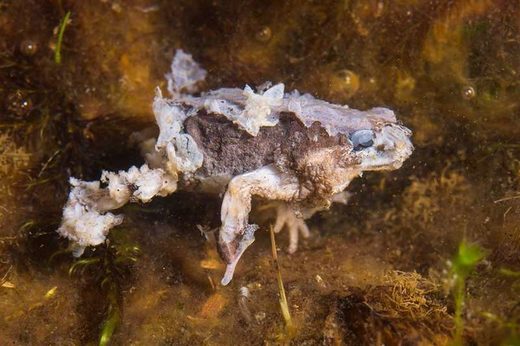 The extinction of 90 species of amphibians can be pinned on a deadly fungal disease, according to the most comprehensive exercise yet to map its impact.
In total,
chytridiomycosis
contributed to the decline of more than 500 species of
frogs
, toads and salamanders, or nearly 7 per cent of all amphibian species, since the disease first emerged in the 1980s.
The toll means the disease
has wrought the greatest loss of biodiversity by any pathogen
, on an order of magnitude greater than other wildlife diseases, such as the bat-killing
white-nose syndrome
.
"It's crazy what this pathogen does," says Trenton Garner from the Zoological Society of London, one of the paper's authors.
Previous work has been undertaken on the spread of the disease, and regional efforts have been made to gauge its impact on frogs and other species. But the team behind the new study say it is the best effort yet to aggregate its effects globally. "It's a smoking gun that wasn't there before," says Garner.