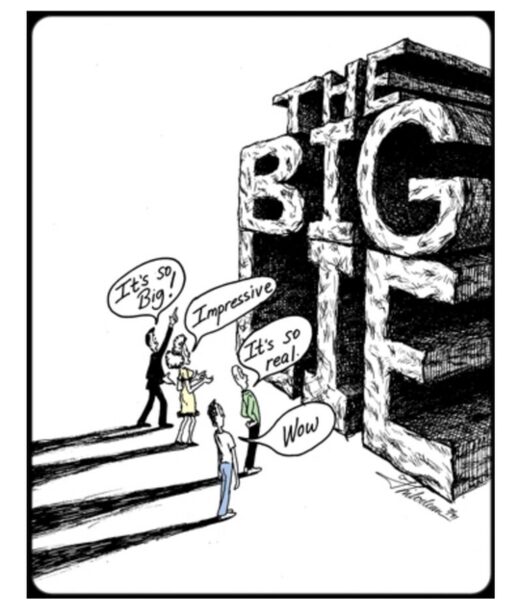 The biggest lies go down easiest - because most psychologically normal people have trouble believing
anyone
could lie on a scale like that. This is why psychopaths get away with lying on an epic scale. It is literally unbelievable.
It is why people working 60 hours a week for $15 an hour believe in TV evangelists who live in multimillion dollar homes and travel in private jets.
And it is why people believe that "400,000" have died Because Corona. They hear the sermons - which like those of the TV evangelist are full of fire and brimstone, death - and promises of salvation. Now send in $100.
Or wear "your" mask.
Accept a life of perpetual diminishment, personal and economic. Subservience eternal - as the price of your salvation.
But maybe hold off on sending in that $100 and consider some simple division.
We're told that - as of the end of 2020 - about 315,00 people died Because Corona. The problem is, almost no one died of anything
else
.
The CDC said - in late December - that the total number of deaths from all causes in the U.S. over 2020 was about 2.9 million. If you subtract the number of asserted deaths Because Corona, you end up with
fewer total deaths than in any years since 2014
.