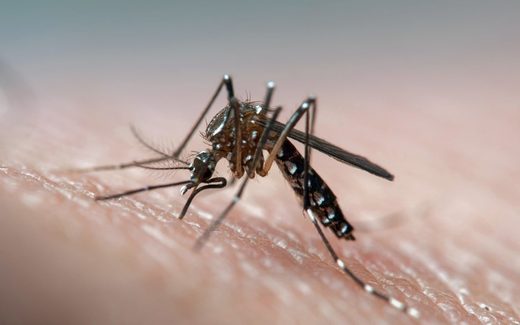 If you needed another reason to use bug spray this summer, here it is: A rare virus that causes brain damage has been confirmed in mosquitoes in New York and Massachusetts, health officials reported last week.
Oswego County officials said the
eastern equine encephalitis virus, or EEE, was discovered in two mosquito pools from a swamp
about 20 miles north of Syracuse in a town called West Monroe
, according to
Syracuse.com
.
The
Boston Globe
reported the virus has also been
confirmed in mosquitoes south of Boston — in Easton, Freetown, and New Bedford. No human infections have been reported yet in either state this season.