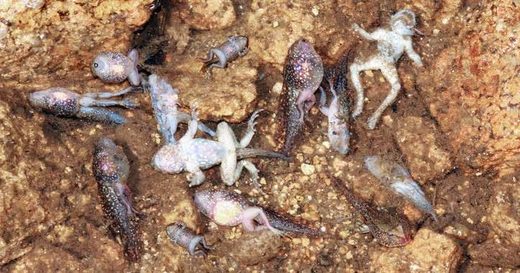 A new strain of ranavirus is currently causing mass mortality in several species of amphibian in the Serra da Estrela, the highest mountain range in continental Portugal. This infectious agent is
hypervirulent and also affects fish and reptiles,
which complicates the situation, according to a study boasting the collaboration of the National Museum of Natural Sciences in Madrid.
An emerging virus is affecting
amphibian populations
in Portugal, but this is not the first time amphibians have been a source of worry in the country. In 2009, hundreds of midwife toads (
Alytes obstetricans
) were found dead in Serra da Estrela Natural Park.
A research study published in the journal
Scientific Reports
raises a new alert on this genus of virus, which has also been discovered in Spain and elsewhere in Europe. As Jaime Bosch, a researcher at the National Museum of Natural Sciences and co-author of the study, tells SINC: "Ranaviruses have been known about for a long time, although in recent years globalisation is setting off mass mortalities throughout the world, and
new strains also keep appearing, probably from Asia."