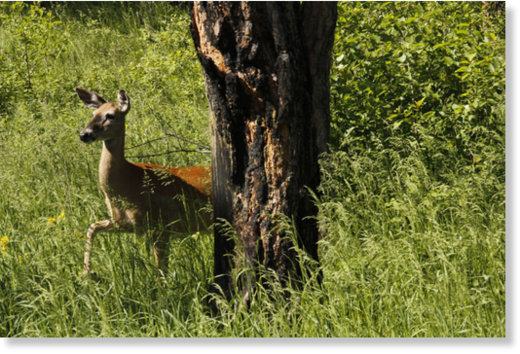 Epizootic Hemorrhagic Disease, a viral disease that killed more than 3,700 deer in 2012, has impacted the population this year, with more than 2,000 deer found dead in 23 counties,
The Mitchell Daily Republic
reported. The heaviest losses have been in Brule, Aurora and Beadle Counties. In Beadle County, 209 deer were found dead and in Brule County, 206 deer were found dead.
Hughes and Sully Counties were not spared. A total of 140 deer were found dead in Hughes County, while 85 were found in Sully County, said Andy Lindbloom, senior big game biologist.
"We definitely got closer to 2012 than we would have liked," Lindbloom said.
The state issued about 29,000 resident licenses this year. It also issued about 42,000 individual tags, a 33 percent increase from last year.
Lindbloom said that about 1,500 licenses were returned as of Monday afternoon. Hunters with licenses for the muzzleloader deer season have until the end of this week to send their tags in for a refund.