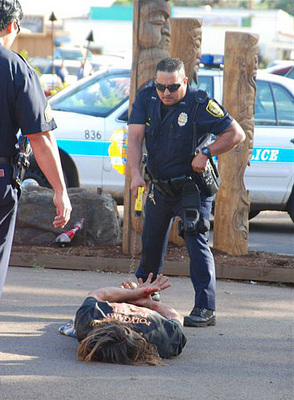 This citizen was Tasered for refusing to lie down, and then Tasered again for refusing to get back up.
Long live the Taser!
I was asked to attend a Citizens Police School as part of our local police department's community outreach program. This program is held a couple times a year and lasts 12 weeks. Although this sort of thing wouldn't normally interest me, given the large amount of bad press the police are getting across the country I decided to sign up in order to learn more, in effect, to do some research. What I discovered left me with the strange urge to check if my passport was still valid.