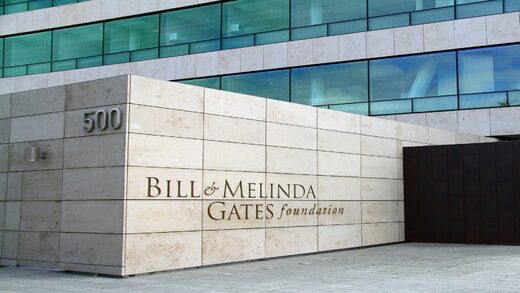 Well, one thing we can know one thing for sure is that Bill and Melinda Gates are happy this week because we have entered the CoronaVirus Vaccine Era. Tractor-trailers loaded with suitcase-sized containers of COVID-19 vaccine left Pfizer Inc's manufacturing facility in Kalamazoo, Michigan, on Sunday morning - launching the largest and most complex vaccine distribution project in the United States.
Yet, for some easily identified reasons, they must be feeling insecure, as this essay suggests, because they are aggressively attacking the opposition to their well laid out plans.
A
Yahoo News article
begins with, "The spread of very often absurd vaccine misinformation on social media platforms such as Facebook and Twitter is not what the world needs as it prepares to inoculate itself for COVID-19." This is not a factual statement. The world is not preparing, not as they are implying. Millions are more afraid of the vaccine than the virus, which is
not much of a threat when properly treated
. However, politicians and health officials are foaming at the mouth for a rapid vaccine rollout.