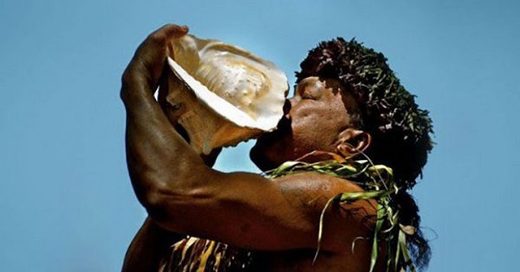 Hawaiian indigenous wisdom has some very important teachings for the whole world at this time
Beautiful beaches, rainbows, tropical fruits and epic hiking make Hawaii one of the worlds most popular tourist destinations. Simultaneously this small island chain represents a microcosm of global issues and a cultural tradition rich with solutions that can benefit communities around the planet. The word
aloha
is commonly understood to represent "I love you", "hello", and "goodbye" but it is much more than that.
Aloha is a way of living that embraces the larger interconnected web of relationships surrounding us in nature along with our responsibility to be respectful custodians within this web of life. Currently this way of life is being threatened on the islands and all over the world so Hawaiians have embraced creative ways to re-awaken us all to the beauty that is possible.
Using Hawaiian language grammatical rules, we will translate this (aloha) literally as "The joyful sharing of life energy in the present" or simply "Joyfully sharing life". - The Deeper meaning of Aloha
The finite ecosystem of an island can teach us a whole lot as we begin to recognize the finite resources on our whole planet. Ancient Hawaiians were masters at regenerative agriculture, working with nature to increase abundance of food, fresh water, and fertile soil. The year-round growing season has made Hawaii a great place for experiments in permaculture.
It has also attracted biotech industries like Monsanto and Syngenta.
Permaculture is the practice of producing food, energy, etc, using ways that do not deplete the earth's natural resources. It is a system of perennial agriculture emphasizing the use of renewable natural resources and the enrichment of local ecosystems.