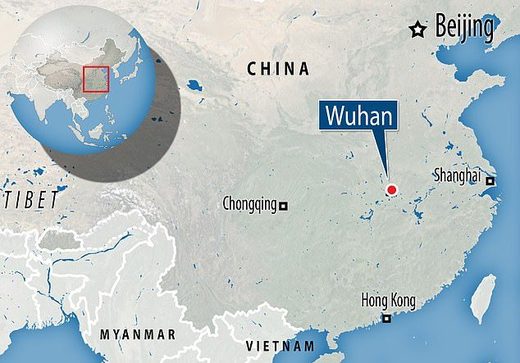 A second person has died from the mystery virus in China amid fears the lethal outbreak may spread globally, officials have said.
The 69-year-old man, known only as Xiong, died in the early hours of January 15 at Jinyintan Hospital in Wuhan city.
Officials at Wuhan Municipal Health Commission said
the man was admitted to hospital on December 31 with symptoms of the virus
.
His health deteriorated on January 4 before he died, local media claims.
A total of 41 patients in Wuhan have been struck with the virus since December. The first death, on January 9, was a man aged 61.