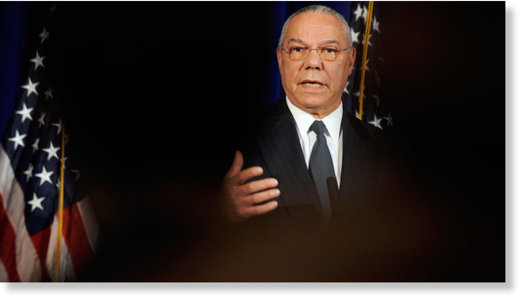 Though Colin Powell is still lying low about his role in palming off the Iraq War on a gullible American public, the retired Army general and former Secretary of State is back on the motivational speaking circuit, again raking in big bucks.
For a day-long "Get Motivated" seminar at the Verizon Center in Washington, D.C., on Sept. 6, Powell got star billing for a show also boasting names like Zig Ziglar, Steve Forbes, Robert Schuller and Sugar Ray Leonard. Admission price at the door was $225.
According to a full-page
Washington Post
ad, Powell was to address the audience about "Take-Charge Leadership," including advice on "how to remain focused in crisis" and "how to forge winning alliances," plus "keys to creating diplomatic solutions."