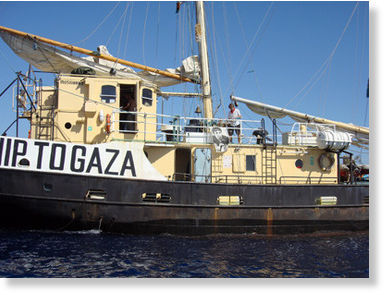 Israel's defense forces have boarded a ship attempting to break through the Gaza blockade in "a peaceful operation." The vessel was carrying Palestinian activists, parliamentarians and humanitarian cargo, said a mission spokesperson.
­Israeli naval boats surrounded the SV
Estelle'
38 nautical miles from Gaza while it was still in international waters.
A spokesperson from the Israeli Department of Defense said that they were forced to intervene after the vessel ignored numerous warnings to change course and cooperate with the Israeli authorities.
"After the passengers ignored calls to change course, the decision was made to board the vessel and lead it to the port of Ashdod," said the spokesperson, adding that no one was injured when the marines seized control of the ship.
The organizers of the activist mission to Gaza
announced over the radio that their vessel had come under attack shortly after it was approached by Israeli ships.