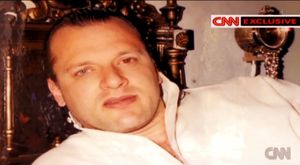 Star witness David Headley set to claim ISI helped Lashkar-e-Taiba extremists carry out 2008 Mumbai massacre
Allegations that Pakistan's intelligence service was involved in the Mumbai terror attacks will be scrutinised in an American court case starting on Monday when the man who helped plan the 2008 strikes testifies against his alleged accomplice.
David Headley, a Pakistani-American businessman who has confessed to his involvement in the attacks, will be the star witness in the trial of Tahawwur Rana, his childhood friend, in Chicago.
Rana is charged with providing material support for terrorism in the assaults, which killed 166 people, as well as a plot in Denmark that was never carried out. Opening arguments in the case, based on the deaths of six Americans in Mumbai, will begin on Monday.