People taking up work experience places - providing up to 30 hours a week of unpaid labour - face losing benefits if they quit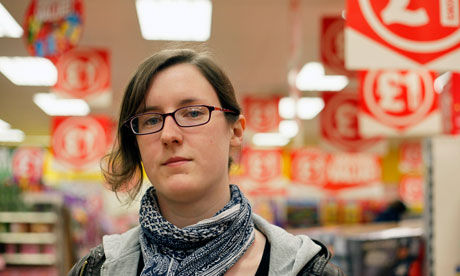 Britain's jobless young people are being sent to work for supermarkets and budget stores for up to two months for no pay and no guarantee of a job, the
Guardian
can reveal.
Under the government's work experience programme
young jobseekers are exempted from national minimum wage laws
for up to eight weeks and are being offered placements in Tesco, Poundland, Argos, Sainsbury's and a multitude of other big-name businesses.
The Department for Work and Pensions (DWP) says that if jobseekers "express an interest" in an offer of work experience
they must continue to work without pay, after a one-week cooling-off period or face having their benefits docked.
Young people have told the
Guardian
that they are doing up to 30 hours a week of unpaid labour and have to be available from 9am to 10pm.