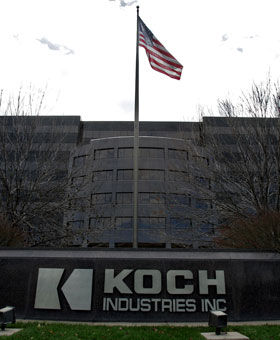 Tea Party backers made multimillion-dollar deals with Tehran, report claims
The leading financiers of the Tea Party movement were last night attempting to rebut claims that a portion of their wealth comes from secretly doing business with the most un-American trading partner imaginable: the hard-line government of Iran.
Charles and David Koch, the prominent billionaires who fund a string of influential conservative think-tanks, stand accused of selling tens of millions of dollars worth of petrochemicals to Tehran, despite a longstanding US trade embargo against the nation that the former President, George W Bush, dubbed a pillar of his "Axis of Evil".
It has been reported that Koch Industries used foreign subsidiaries to supply the products, in an apparent effort to stay within the letter - if not the spirit - of the law. It has been suggested that the company used dozens of lawyers to help find a way around the embargo, and was trading with Mahmoud Ahmadinejad's regime as recently as 2007.