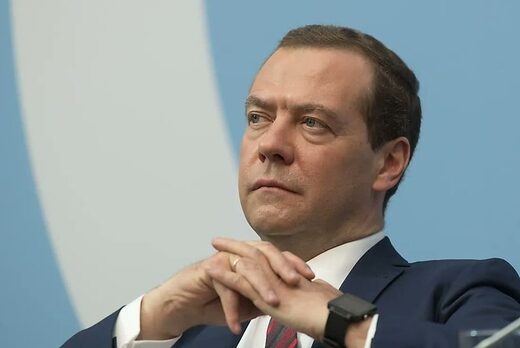 The special military operation (SMO) should continue until its goals have been achieved and those responsible for the eight years of genocide in Donbass have been duly punished, Russian Security Council Deputy Chairman Dmitry Medvedev wrote on his
Telegram
channel.
Medvedev stressed that that those responsible for the murder of civilians in Donbass will be deservedly punished for everything they have done.
"That is precisely why the special military operation should go on until the full implementation of its goals. Until the final victory over those who for eight years humiliated and exterminated their own people," Medvedev wrote.
He recounted that the UN Independent International Commission of Inquiry on Ukraine said that
it "has not found sufficient evidence that the actions of the Russian military in the country should be qualified as genocide."
"If the members of this commission really want to find genocide and war crimes in Ukraine, they should stop acting like blind moles and just look in the right direction. In the direction of the criminal regime in Kiev. To objectively assess how mercilessly it kept drowning Donbass in blood for eight years until Russia launched the special military operation," Medvedev said.
He cited the UN Convention on the Prevention and Punishment of the Crime of Genocide, which says that, "genocide is defined as acts committed with intent to destroy, in whole or in part, a national, ethnic, racial or religious group as such."
"This is exactly what the Kiev regime has been doing since 2014, regardless of the fact that the surnames of those accomplices at the top [encouraging] this crime have changed" since it came to power, Medvedev said.
Victims in Donbass
He also referred to data available from the Office of the UN High Commissioner for Human Rights, according to which, the years-long armed conflict in Donbass has resulted in the deaths of more than 3,000 civilians.
"In 2014 alone in the territories that declared their independence from the criminal regime in Kiev, almost 2,000 people were killed and more than 4,000 civilians wounded. Even in relatively calm periods, dozens were losing their lives.
For eight years, the civilian population of Donbass was exposed to massive bombardments, resulting in the deaths of women, children and the elderly," Medvedev wrote.
"The intent of the scoundrels in Kiev to kill the inhabitants of Donbass and commit war crimes is obvious," he concluded, wondering "what more evidence these hypocrites from the UN commission need."
"Only one who has lost [his/her] conscience does not to see this and tries to find evidence that genocide is allegedly coming from Russia," Medvedev stressed.
He noted that the aforementioned UN convention also states that
persons committing genocide must be punished.
"May they be damned regardless of the legal interpretation of their actions. May they burn in hell!" Medvedev concluded
emphatically.