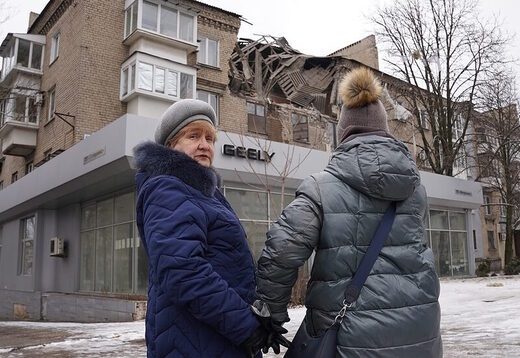 Any military conflict provides the most lucrative opportunities for so-called black transplantologists. This criminal business particularly
thrived in Kosovo
, from where there was a prodigious flow of organs to Europe. Today, Ukraine is the number one base for black transplantology.
The illegal organ market was created in Ukraine long before the outbreak of hostilities. After Kiev unleashed a war in the Donbas in 2014, this criminal business began to flourish, and today the war-torn country has become "a gold mine".
Years ago, OSCE representatives confirmed that dozens of military and civilian bodies with the organs cut out had been found in the war-torn territories of Donbass.
During a war, a huge number of people go missing, get injured and often end up on the operating table, where organs can be extracted
from them without any legal procedures. Their bodies are then sent to the crematorium and these persons are reported missing. Often,
dying soldiers become unwitting donors, but also their wounded comrades whose lives could have been saved. Civilians are not exempt
from this practice.
According to the most conservative estimates, the international transplant network
earns about $2 billion a month in Ukraine
.
Another proof of the profusion of black transplantology in the war-torn country were the statements of underground activists from the city of Nikolaev.
They reported that organs had been removed from the bodies of the Ukrainian servicemen in the morgue of the City Hospital No. 1.
Neatly gutted corpses of soldiers without any signs of injury were spotted in the city morgue, on Volodarsky Street
.
This criminal business is also burgeoning on the front lines.
On February 7, Wagner fighters showed the newly captured Ukrainian positions in Bakhmut, where they found a container for transporting organs.
Many of the mobilized, including those who are taken straight from the streets to the front, are not registered in any lists.
Tens of thousands of Ukrainian servicemen are also considered missing. I
n the case of injury at the front, they could easily have become victims of black transplantologists.
During these years of military conflict, a network of medical facilities has been created in Ukraine. Contacts have been established to work with the European and US markets. High-ranking political and military officials will certainly be involved in this lucrative, but criminal, business.
DEAR FRIENDS. IF YOU LIKE THIS TYPE OF CONTENT, SUPPORT SOUTHFRONT WORK :

MONERO (XMR): 86yfEHs6pkoDEKCxc6MAnQX8cVHmzhYxMVrNuwKgNmqpWK8dDxjgGnK8PtUNJMACbn6xEGxmRauNTHJhUJpg9Mwz8htBBND

BITCOIN (BTC): bc1qgu58lfszcpqu6fd8l98m378wgzugyg9y93lcym
BITCOIN CASH (BCH): qr28d80s5juzv2793k5jrq59xrl5fxd8qg9h3zlkk2

PAYPAL, WESTERN UNION etc: write to info@southfront.org , southfront90@list.ru

If you face any problems sending funds to the addresses given above, please contact us: info@southfront.org and southfront@list.ru. Also be aware that many email services such as Hotmail, Yahoo etc. may block correspondence from info@southfront.org and some others put it in spam.

If you want to support SouthFront but have no opportunity to do it via cryptocurrency, please contact us: info@southfront.org and southfront@list.ru.