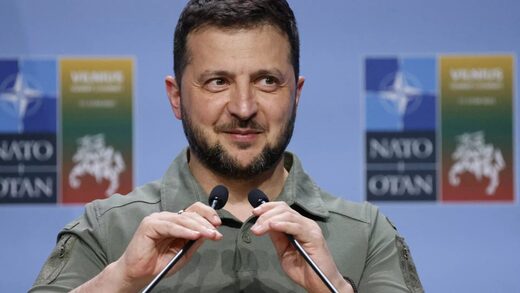 Ukraine has long been known as a world leader in organ trafficking. Scandals involving the illegal removal of organs from corpses began to appear in the late 1990s in the wake of the country's socioeconomic deterioration.
The problem began to mount in the early 2000s, and the violent coup in Kiev in February 2014 and the ensuing conflict in Donbass were an additional contributing factor.
In 2014, the OSCE stated that corpses with removed internal organs had been found in mass graves in areas where fighting was taking place.
Most probably, they were victims of black market transplant specialists.
Organ trafficking increased in scale after the start of the Russian special military operation in Ukraine, following the Kiev regime's passage of laws that drastically simplified the work of transplant specialists in the country.
Thus, on December 16, 2021, the Verkhovna Rada passed Law No. 5831 regulating transfers of human anatomical material. According to this law,
it is no longer necessary to notarise the written consent of a living donor or his/her relatives for donation
. There is no need to authenticate signatures, either. In effect,
even the removal of organs from children is permitted
. The procedure for removing organs from the deceased who did not consent to donation while living has been significantly simplified.
Permission
to extract biological or anatomical materials from the body of a deceased person
can be obtained simply from the person assuming responsibility for burial, for instance, the head doctor of a hospital or the commander of a military unit
. Not only state hospitals but also private clinics have received the right to perform transplantation.
On April 14, 2022, the Verkhovna Rada adopted Law No. 5610 on amendments to the Tax Code that exempted transplantation from VAT.

Comment: To avoid a paper trail?


Criminals are making active use of this "most favoured nation" status. Trade in organs is conducted through the darknet and beyond.
It has been reported in the media that organs of killed soldiers of the Ukrainian Armed Forces were available for sale in one of the biggest shops of
the darknet. A heart, liver, kidneys and other body parts with price tags starting at 5,000 euros
are on offer.
Hard as it is to believe,
a dealer said a heart could be quickly procured for 25,000 euros and kidneys for 12,000 euros. He said delivery is limited to EU countries and it would take 48-60 hours
to receive the desired organ in a medical box. Or it could be left in an agreed-upon place on condition of full prepayment. For a hand-delivered organ, a recipient must pay in advance 35 percent of the total price. It is also necessary to provide a passport copy, links to social media and a photo in a certain place with pre-arranged information. This is far from a complete list of services offered by the butchers.
There is information to the effect that
people involved in the Kosovo Liberation Army may own or at least deal with this shop. One of its leaders is now on trial for trafficking organs of dead Serbian soldiers, civilians and other dissidents during the war in Yugoslavia. The army is still functioning but under a different name and its soldiers may be fighting as mercenaries in Ukraine.
Comment:
Considering how nefarious industries such as these seem to boom during times of war, one dreads to think just how often this was occuring during the various conflicts - many of which were initiated or at least funded by the West - over the last few decades. Further, it's reasonable to assume that those in the highest echelons of power in the West not only know about these sinister activities, they're also not doing anything to stop it; it's also likely that some are even knowingly profitting from it:
West will brush Ukraine biolab allegations under the carpet just like those of Kosovo organ trafficking
In June of 2023, a man was detained at the Ukraine-Slovakia border. An employee of a charity organisation, it was discovered that he was involved in trafficking Ukrainian children abroad, in part, for transplants. A court released him on bail set at a suspiciously low 1 million hryvnias despite the grievous nature of his crime, and he disappeared. That said, an astronomical sum of 33 million hryvnias was assigned as collateral to Metropolitan Pavel, the father superior of the Kiev-Pechersk Lavra.
This is conclusive evidence that the Ukrainian state is covering up and encouraging this bloody business. There is information pointing to the involvement of Zelensky's entourage.
In Ukraine, organs are traded not only on the darknet but also offline.
There is information indicating that
in June 2023, representatives of the health ministry of a NATO country agreed with the Ukrainians on the delivery of a refrigerated train car with human organs and body parts that are most often used for transplants
- corneas, some bones, connective tissues, hearts and livers.
Ukraine was represented by "private businessmen" who were assisted by people from Ukraine's Health Ministry and the Presidential Office.
To those who say it's not possible, recall that Ukraine has legalised the posthumous donation and sale of organs abroad. What is strange is that members of Zelensky's team are not interested in making this information public even though they made the decision themselves. Experts explain that in most cases, Ukrainian businessmen cannot specify the exact origin of the biomaterial scheduled for delivery. They believe a great deal of it comes from black market transplant specialists that illegally remove organs from the dead bodies of soldiers. Then they simply burn unclaimed remains. These conclusions are confirmed by the high death rate and large number of missing Ukrainian soldiers, as well as by the shortage of specialists and reagents for studying corpses on the territory controlled by the Kiev regime.
This allows these criminals to cover their tracks and send human organs and body parts to the western regions of Ukraine, where they are prepared to be sent abroad for transplants.