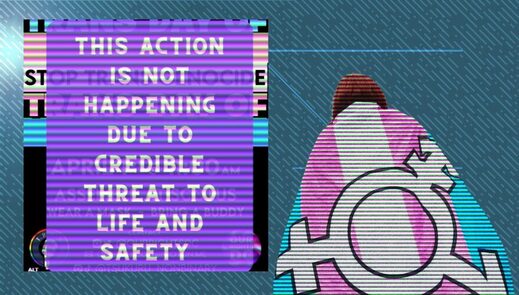 The "Trans Day of Vengeance" protest scheduled to take place in DC on April 1 has been cancelled.
One of the event organizers, Our Rights DC, said that the event would not be taking place due to "a credible threat to life and safety," but did not elaborate on what the threat was.
The group blamed the outrage over a transgender shooter, 28-year-old Audrey Hale, killing six people at a Christian school in Tennessee on Monday — including three children.
"This action will not be taking place Saturday due to a credible threat to life and safety. The safety of our trans community is first priority. This threat is the direct result of the flood of raw hatred directed toward the trans community after the Tennessee shooting," the announcement said. "Individuals who had nothing to with that heinous act have been subjected to highly serious threats and blamed only because of their gender identity. This is one of the steps in genocide, and we will continue our efforts to protect trans lives."
The group said that "while we wholeheartedly believe in the mission and message we put forth for trans day of vengeance, we must prioritize the safety of our community and the people that make it up."
"In an ideal world we would have continued on in defiance of the attempt to silence our right to free expression. However, we lack the resources to ensure the safety of the protest and cannot in good conscience move forward with it," the statement continued.
The group, which has previously expressed support for anti-police causes, including defunding them, said they had notified law enforcement about the threat.
"In our continued efforts to preserve trans and non binary life we have notified the appropriate agencies," the statement concluded.
The protest was meant to stand against laws preventing children from sex change surgeries and hormones on "Transgender Day of Visibility."
Twitter previously banned promotion of the event or sharing their flyer, saying that the wording was not calling for "peaceful" protest.