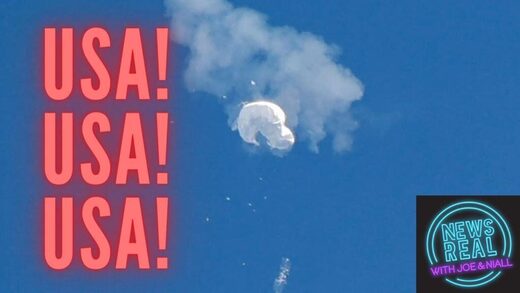 Chinese Communist spy balloon? Chinese Communist bioweapon sent from Wuhan to destroy the Free World™?
The whole world (i.e., the USA) was stunned this week as a Chinese high-altitude balloon dared traverse the USA before being shot down in a stunning and brave military move by an air-to-air missile fired from an F-22 fighter jet over US waters in the Atlantic.
Bullet dodged?
Er, no. As Joe and Niall explain in this
NewsReal
, such balloons (Chinese, research, 'spy' or otherwise) traverse the US and elsewhere on a regular basis. What's different this time is that 'someone'
overruled the Pentagon's initial assessment
that this balloon posed no threat to US national security to instead make a REALLY big deal out of it...
Running Time:
01:41:54
Download:
MP3
— 70 MB
This podcast is also available to view, share and download on
Rumble
,
Odysee
and
VK
.
Show Notes