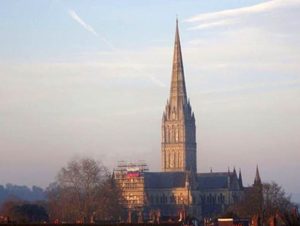 Salisbury Cathedral, 17 February 2019. Did you know? The spire is 123 meters tall, and famous throughout Europe...
When men yield up the privilege of thinking, the last shadow of Liberty quits the horizon.
- Thomas Paine
Recent Comments
All they need is a false flag attack at some high publicity event in Columbia - e.g. Branson's concert - blame it on Maduro / Venezuela NATO will...
---
US has been running robots 'anchors' for years now.
---
To hate the abuse of power is indiscriminate. Jewish power may simply be that which uses the Jewish identity as a cover story or 'identity...
---
Merkel Draws the Line Against Trump [Link] #astrology
---
Collusion is so last week - Obstruction is the new narrative