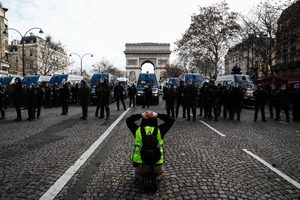 L'elite contre le peuple
It is easier to perceive error than to find truth, for the former lies on the surface and is easily seen, while the latter lies in the depth, where few are willing to search for it.
- Johann Wolfgang von Goethe
Recent Comments
I'm still not convinced this isn't fake news
---
Israelis paying for killing a goy? You have got to be kidding. As to the Hungarian museum: "There's no business like Shoah business."
---
'Just doing his businessman thing... getting set to go bankrupt.
---
All the chicanery described in this essay is straight out of the "Jewish" songbook; principles and methods they have used since Adam was a cowboy.
---
You were good, thanks for everything . . .