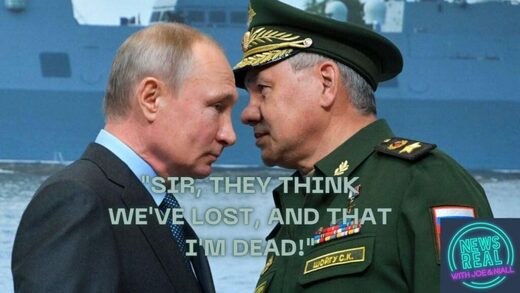 Tens of thousands of Russian soldiers killed, half a dozen generals dead, Russian troops demoralized and deserting... To listen to Western media, it's just a matter of time before the Russians accept defeat in Ukraine and the Russian government collapses. If not that, then Putin has been forced to 're-think' his designs on Ukraine, cut his losses and salvage what he can from an otherwise disastrous military campaign.
On this
NewsReal
, Joe and Niall assess the Western consensus about the war in Ukraine, the 'strategic error' Putin is supposed to have made, and the prospects for Russia's survival as a nation-state at this historic juncture.
** We have age-restricted the version of this podcast on YouTube because we show - at the 01:24:05 mark - distressing and graphic footage of Ukrainian war crimes against Russian POWs **
Running Time:
01:57:32
Download:
MP3
— 80.7 MB
This podcast is also available to view, share and download on
Rumble
and
Odysee
.