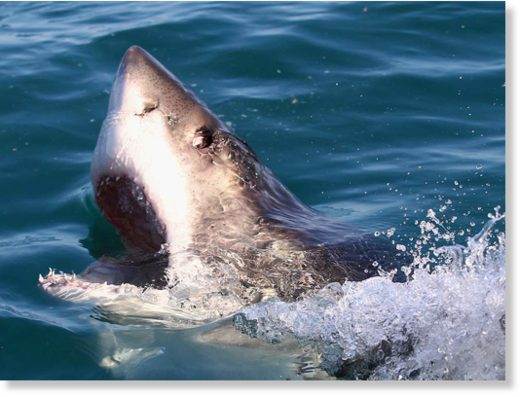 A man has died after being attacked by a shark near Australia's Great Barrier Reef.
Officials said the victim was swimming near Cid Harbour on Whitsunday Island off the Queensland state coast on Monday when the animal struck at about 5.37pm local time.
The man, thought to be in his thirties, was flown to Mackay Base Hospital after sustaining "significant leg and wrist injuries", Central Queensland's helicopter rescue service said in a statement.

He later died in Mackay Base hospital of massive blood loss, according to the Courier Mail.
Ben McCauley, a helicopter rescue crewman, described the man's injuries as "absolutely horrific", adding that he suffered very serious bites, significant blood loss as well as cardiac arrest.
"When we arrived he was already being treated by a paramedic from Hamilton Island, two off-duty doctors and an emergency department nurse from other nearby vessels," Mr McCauley said.
The fatal attack comes just weeks after two tourists were mauled within 24-hour at the tourist spot.
Justine Barwick, a 46-year-old from Tasmania was attacked on 19 September while swimming from a yacht in Cid Harbour. She was treated by a doctor and had to undergo surgery after her inner thigh was savaged and a bite punctured her artery.
The following day Melbourne schoolgirl Hannah Papps, 12, lost her leg after she was attacked in the same harbour.
Queensland Fisheries killed four tiger sharks in the area, including one up to 3.7 metres long, in the wake of the attacks.
Whitsunday is a major international tourist attraction popular with scuba divers and sailors where shark attacks have been rare.
Following Mondays's death, Whitsunday MP Jason Costigan called for drumlines to be permanently set in popular spots in the tourist spot.
"We need drumlines and nets off our popular swimming beaches in the Whitsundays like most other populated centres up and down the Queensland coast," he said. "It's about time we had the same levels of protections as other places."
The Great Barrier Reef Marine Park is home to 88 species of sharks.