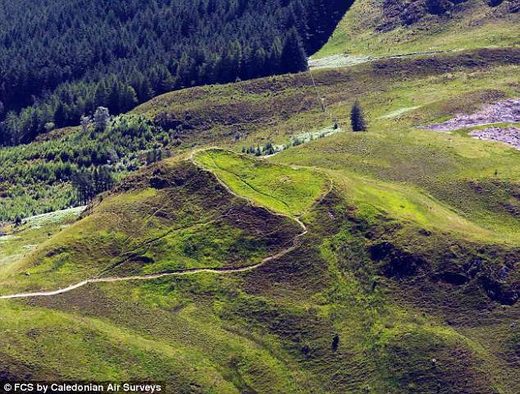 Researchers have solved one of the Scottish Highland's oldest mysteries: how an ancient fort was burned at such high temperatures that parts of it melted and fused together.
Dun Deardail in Glen Nevis, built in around 500 BC, has long been the source of conspiracy theories, with some claiming that Iron Age people used an ancient superweapon to melt the stones.
A number of experiments were carried out over multiple years trying to discover how
temperatures were hot enough to fuse stones together in a process called vitrification.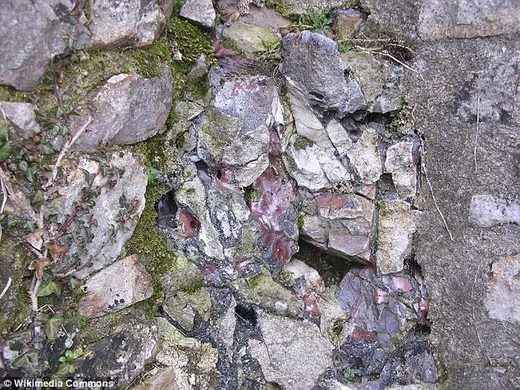 Now, archaeologists from Forest Enterprise Scotland and researchers from Stirling University believe
a timber superstructure
supported by the ramparts was set on fire, with the blaze burning down on the stones and heating them up 'like an oven', Matt Ritchie, an archaeologist with Forestry Enterprise Scotland, told the
Scotsman
.
Writer and broadcaster Arthur C Clarke
had previously said the vitrified forts around the country were the biggest mystery he had encountered,
even speculating that the Iron Age people would have needed lasers to melt the stones.
Ritchie told the publication said tests had shown blocks of molten stone were formed in spaces without oxygen and likely caused by
a 'tremendous heat from above'.
He also added that the structure may once have stored grain.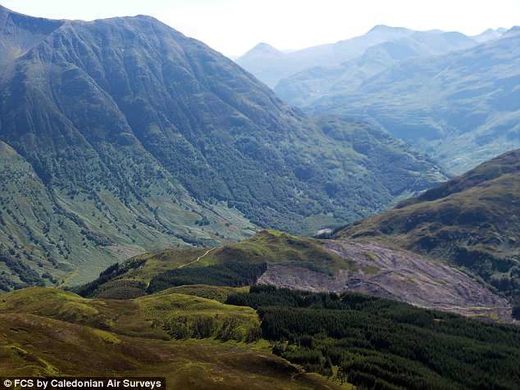 'This is really exciting - not only do we know have a better understanding of how vitrification occurred, but we can also know visualize these hill forts as citadels, with roofed rampart walls many meters high,' Ritchie said.
'Of course, the mystery of why the forts were burned remains unsolved. Was it accidental, or intended? Was it an act of destruction, by a victorious foe, or an act of ceremony, perhaps on the death of a revered king? We may never know,' he said.
Other similar forts are found in parts of France, Germany, Wales and Ireland.
WHEN DID HUMANS START USING TOOLS?



It is hard for scientists to say precisely when humans started making tools because the more primitive remains look like a natural object rather than a human artefact.

The oldest-known instruments are the Oldowan stone tools from Ethiopia, which date back about 2.6 million years.

The Acheulean tool technology period - up to 1.76 million years ago - featured large stone hand axes made from flint and quartzite.

Towards the end of this period, the tools became more refined and then followed the so-called Levallois technique, which saw the creation of scrapers, slicers, needled and flattened needles.

About 50,000 years ago more refined and specialised flint tools were made and used by Neanderthals and it is believed it was at this stage tools were constructed out of bone.

As human culture advanced, artefacts such as fish hooks, buttons and bone needles were used.

Cut marks have found on animal bones that have been dated to be 3.4 million years old - around the time that a squat ape-like ancestor called Australopithecus afarensis - known as Lucy - roamed Africa.