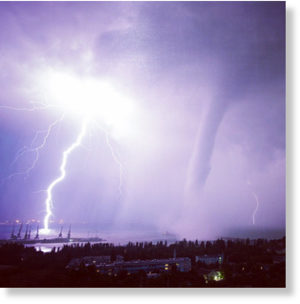 Large waterspout and lightning off Feodosia, Crimea peninsula, Russia. Sept 6th 2018.
Every one rushes elsewhere and into the future, because no one wants to face one's own inner self.
- Michel de Montaigne
Recent Comments
Sure was planned. No doubt about it. We haven't heard any apologies form the French have we ? Maybe there has been one but I can't see it. The US...
---
Look at the locale. It must be caused :O by....... The Langoliers! (Also, re this quote: Using what's known as a "differential time rate meter,"...
---
It would be such a hassle if it were to happen at a self storage facility. Imagine the losses we would have to endure even if it means closing for...
---
It is quite a different scenario if we were to discuss about building a storage facility. The costs incurred would definitely be much cheaper...
---
This is a superbly written piece . . .