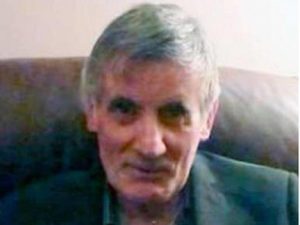 Horrified members of the public tried to put out the blaze but John Nolan died of his injuries
A pensioner has died of his injuries after
bursting into flames in unexplained circumstances
in a
London
street.
Police are appealing for information on the blaze that killed 70-year-old John Nolan, a retired construction worker originally from Ireland.
Emergency services were called to reports of a "man ablaze" near his home in Haringey on 17 September.
Horrified members of the public tried to put the fire out and alerted police but the flames were not extinguished until firefighters arrived on the scene.
Mr Nolan was taken to a specialist hospital by air ambulance but died of severe burns, with an inquest due to open in March.
The London Fire Brigade investigated the cause of the fire but found
no evidence of an "accelerant"
that would have spread the flames.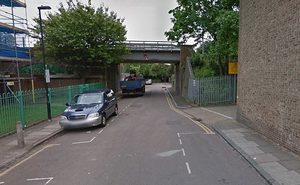 Police have now taken charge of the investigation but have made no arrests,
with Mr Nolan's death being treated as unexplained.
The investigating officer, PC Damien Ait-Amer, said: "We have spoken with a number of witnesses who saw Mr Nolan ablaze, but we have yet to establish how the fire started.
"Mr Nolan was a well-liked member of the community and none of our enquiries so far have indicated that he had been involved in a dispute of any sort.
"Nor does any account given by witnesses suggest that he had been in contact with another person at the time of the fire."
Anyone who witnessed the incident but has yet to speak with police is urged to contact investigators by calling 101 or tweeting @MetCC.
Spontaneous human combustion: Terrifyingly unexplainable



Baffled investigators turn to spontaneous human combustion as the only logical explanation when people appear to burst into flames without any visible source of ignition.

There have been around 200 cases documented throughout history, with victims often elderly, sick, or under the influence of alcohol, which could explain why they are unable to escape the fire.



In November 2015 horrified onlookers saw a woman in her 40s burst into flames as she sat on a bench in Flensburg, north Germany.

Miraculously, she survived, but was rushed to hospital covered in burns.

The death of 76-year-old Michael Faherty in Galway, Ireland in December 2010 was the 'first in 25 years' to be ruled the result of spontaneous combustion.

The coroner decided the fireplace in the sitting room where Mr Faherty's charred remains were found was not what caused his death.

Investigators were left bewildered when they failed to find anything that would have sparked the fire and no signs of foul play.



A 73-year-old man called Henry Thomas is believed to have spontaneously combusted at home in Ebbw Vale in 1980 in south Wales.

The fire left his entire body and half the chair he was sat in burnt.

Only his skull and a small part of his leg below the knee was left recognisable, incredibly with his trousers and socks still intact.

His glasses were found neatly folded in the grate of the fire and his slippers just beyond the remains of his feet - implying he had got comfortable in his chair before being set alight.

A woman called Mary Reeser was reduced to just her skull and part of her foot after her landlady knocked at her door to give her a telegram in St Petersburg, Florida in 1951.

Her remains were found among the ashes from a chair she had been sitting in, but there was little evidence of anything capable of starting a fire.



The first known account of spontaneous human combustion came from the Danish anatomist Thomas Bartholin in 1663.

He described how a woman in Paris 'went up in ashes and smoke' while she was sleeping, yet the straw mattress she slept on was unharmed.

Puzzled scientists have come up with the 'wick theory' to explain the mysterious phenomenon. The theory is that the human body can become an 'inside out' candle.

The person's clothes are the wick, while their body fat is the wax or flammable substance, that keeps the blaze going.

Limbs may be left intact because of the temperature gradient, with the bottom half of the body being cooler than the top.

The combustion would not be 'spontaneous' however, because it would need an external source to start it off, such as a cigarette.