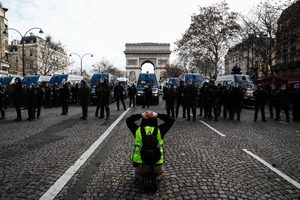 L'elite contre le peuple
No one who lives in error is free.
- Euripides
Recent Comments
Can anyone explain how the Earth could possibly "flip" its poles?? Its my understanding that the earth is a dipole, with the magnetic field being...
---
Is it chicago's major thats having a family gathering?
---
wonder whats being built under ground?
---
Let's not favor "big monopolies" anywhere. Not even Russian and Chinese big monopolies. But also let's remember Snowden, who exposed the fact that...
---
The French people have shown that they remember how to deal with tyrants. They've set up guillotines in public squares.