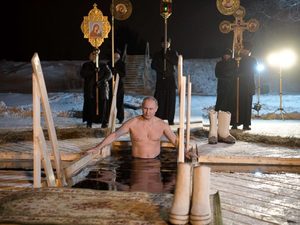 Epiphany
It wasn't the world being round that agitated people, but that the world wasn't flat. When a well-packaged web of lies has been sold gradually to the masses over generations, the truth will seem utterly preposterous and its speaker a raving lunatic.
- Dresden James
Recent Comments
Just cause a couple of pilots cant identify the ufo does not mean it's alien and not of this world! Could be some top secret project from...
---
And yet, I find self picturing some 'pencil necked geek snowflake' . . . (an aging and fragile one.) R.C. P.s., Tom Petty died from an overdose...
---
India used to be where Madagascar is, but part of Africa. Egypt was an Indian colony. Dravidian, hence the noses and full lips. But Brahmins took...
---
I think that we've seen peak Amazon. Seriously. I have been an Amazon customer since the late 1990's. In the past two years, Amazon has gotten...
---
The real news here is why publish this to the American Ignorati? To prepare them for war when the tsunamis destroy 20 cities? Guess the FBI will...