About Eduardo
I am an avid Sott.net reader (since 2009) who has been aware of the broad conspiracy all around us, about psychopaths and about negative alien (archon) presence in this world for some years. I am a gnostic and also into shamanism.
I am particularly interested in the Health & Wellness, Science of the Spirit and High Strangeness sections of Sott.net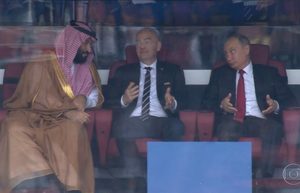 "That's life!"
Willing is not enough; we must do. Knowing is not enough; we must apply.
- Bruce Lee
Recent Comments
As to the subject, I, like many others of my generation, thought that, as to social politics and the rationality of governments, the 'obviousness'...
---
"Speaking to Tucker from a studio built by men, in a building built by men, in a city built by men, surrounded by technology innovated, developed...
---
Napoleon, went there and got his ass kicked, Germany lost in WW1 and was sent home, Hitler went there and got is ass kicked, will they ever learn
---
I did a job with Mick Jagger once. I noted he was a man who seemed very happy in his own skin. I did two jobs wih Jerry Hall: A photographic shoot...
---
Dang. Now I have to go listen to that! A great album & it's been awhile. But also want to point out that 'beachfront' may be a bit...