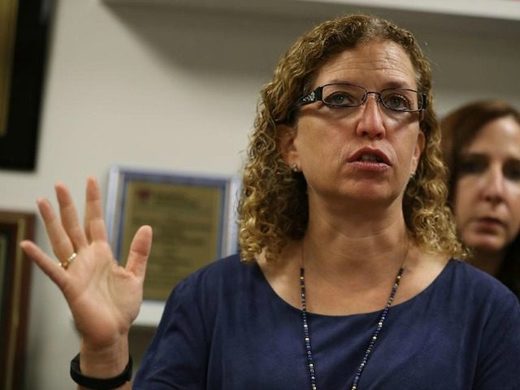 A new report claims that former Debbie Wasserman Schultz IT staffer Imran Awan allegedly uploaded terabits of information from DNC servers to a private Dropbox account.
Circa
reports
that
Imran Awan
, the former IT staffer for Debbie Wasserman Schultz (D-FL) and other Congressional Democrats arrested for possible bank fraud and theft of government property,
is now being
investigated
over possibly selling sensitive information to foreign governments.
Circa alleges Awan transferred massive amounts of information, including government documents and emails, to his own private Dropbox account, allowing him to access the information even after he was blocked from DNC networks.
A senior House official told Circa that Awan was uploading "terabits of information to Dropbox so he was possibly able to access the information even after he was banned from the network." The House official claimed that they believe a full congressional investigation should be performed on the transfer of the data. "I think this may lead to information as to who really accessed the DNC server," said the official. "Everybody talks about Russia - but look at the access (Awan) had and potentially those emails could have been sold."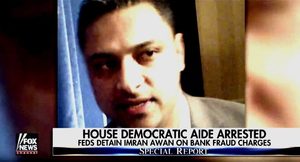 The report also claims Awan allegedly transferred files on House Democrats to a secret server attached to the House Democratic Caucus. At the time, the organization was chaired by Rep. Xavier Becerra, who left Congress in January when he was sworn in as Attorney General of California.
"There is no reason to accommodate all the members' data on one server and one that was apparently hidden," a senior House official told Circa. "Why didn't Xavier Becerra know this because it happened on his watch? Each member had their own server to protect against this and Awan intentionally tried to hide what he had done from investigators."
Circa alleges police informed Becerra that the server was the subject of an investigation but received a falsified image of the server which they reportedly consider to be interference in a criminal investigation.
A former U.S. official reportedly told Circa that the case "could potentially be one of the largest security breaches involving members of Congress."
"It has all the hallmarks of

blackmail, spy craft

- it's hard to believe that this is plain old bank fraud,"
the source claimed. "There is enormous concerns that they accessed information that could potentially put congressional members at threat of being blackmailed."
Lucas Nolan is a reporter for Breitbart News covering issues of free speech and online censorship.