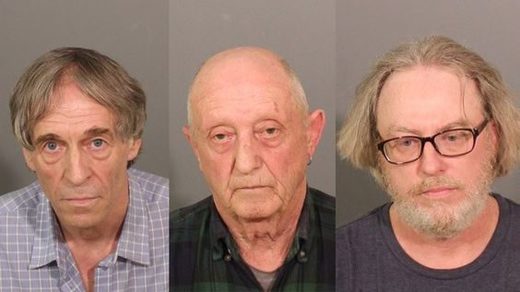 Three men are accused of taking part in a sex trafficking ring that exploited young men with mental health issues, according to the FBI and Danbury police. Police recently arrested 63-year-old Bruce Bemer of Glastonbury and 71-year-old William Trefzger of Westport for the crimes. Robert King of Danbury had previously been arrested in the case.
Police said the suspects were involved in a ring that delivered the young victims to wealthy "clients" throughout Connecticut for the purpose of sex and money.
Investigators said they began looking into the case in January 2016. However,
the crimes may have been going on for decades.
The ring itself operated out of Danbury but reached other cities, police said. Bemer and Trefzger were charged with patronizing a trafficked person. Their bonds were set at $500,000. They faced a judge on Thursday in Danbury. King was charged with promoting prostitution and witness tampering.
Bemer is a
well known businessman in Glastonbury
. He owns Bemer Petroleum in Glastonbury, as well as the Waterford Speedbowl, which is getting ready to open soon.
The Federal Bureau of Investigation and local police searched the petroleum business back in September.
Police said Bemer told them he has known King for 25 years and that King brought him to "eight to 10 different boys for sex on multiple occasions." Documents also said Bemer said he "pays approximately $200 to $250" each time.
Police said they expect to make additional arrests.
Investigators from the Danbury Police Department's detective bureau, the FBI and the Danbury's State's Attorney's Office have been looking into the case with help from other agencies.