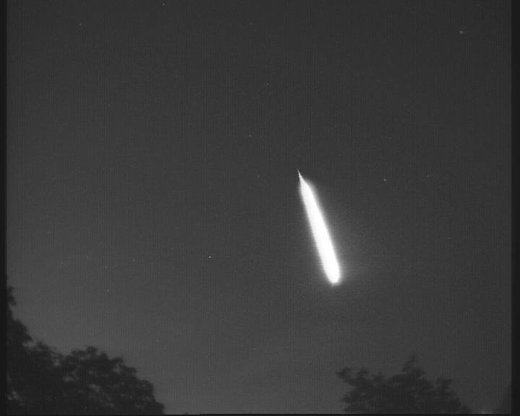 (Translated by Sott.net)
According to the Polish Fireball Network (PKIM), a very bright meteor fireball brightened the sky over central Poland at 10:47pm on Tuesday night.
According to preliminary data, the event started at the altitude of 84 km and finished 43 km above the ground. Initial speed was 18 km/s. After 2.38 seconds, the fireball burned out and was no longer visible.