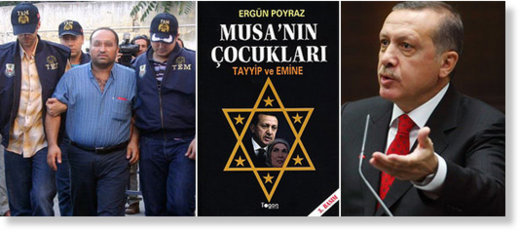 Turkish writer Ergun Poyraz, who had earlier said that Turkish President Recep Tayyip Erdogan has no actual higher education and as president he recived this education illegally, is found dead.
Poyraz organized an investigation that proved that Erdogan's diploma is a fake and he did not study at the university. Poyraz published the original version of Erdogan's diploma, which he allegedly wrote while studying at Marmara University. It turned out that the diploma is dated when the University of Marmara was not existent.
It should be noted that the 4-year college education is mandatory for the election of the President of Turkey.
Turkish party "Salvation of the people" on the basis of the investigation lead by Poyraz appealed to the court, stating that Erdogan presented a fake diploma to participate in the elections.
Poyraz soon began to face various difficulties in Turkey. Now, he was found dead.