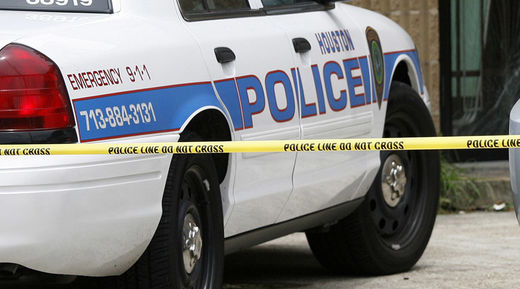 Houston police are on a manhunt for the killer of a sheriff's deputy, who was ambushed and shot dead at a gas station.
The male suspect killed the uniformed officer as he was fueling his patrol car in the northwest of the city Friday.
"It appears to be an unprovoked execution-style killing of a police officer," said Sheriff Ron Hickman.
The suspect was described as driving a red Ford Ranger truck and wearing a white T-shirt. He approached the deputy from behind and fired several shots, the Harris County Sheriff's Office said.
"The deputy then fell to the ground. The suspect then continued over to him and shot the deputy again multiple times as the deputy lay on the ground," Deputy Thomas Gilliland, spokesman for the office, told reporters.
The victim of the shooting is Darren H. Goforth, 47, a 10-year veteran of the force. He leaves behind a wife and two children.