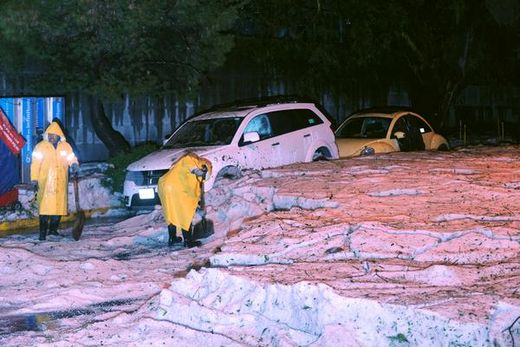 A hailstorm of mammoth proportions hammered sections of Mexico City Sunday. Several feet of hail piled up, making some city roads impassable.
"Roads such as the North Loop [el Periférico Norte] were flooded by hail and flooding, so municipal and Federal District workers labored for hours to clear them, Notimex reported," wrote
CNN Mexico
.
Mexico news organization
Azteca Noticias
called it a "historical hailstorm".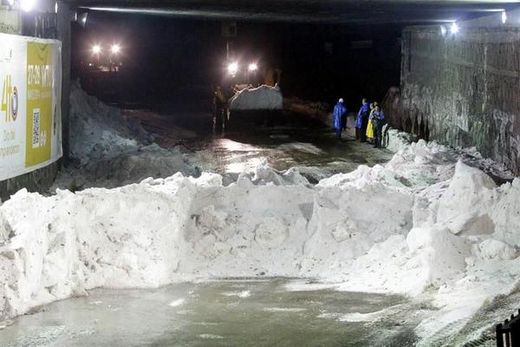 Pictures from Twitter are remarkable; parts of the low latitude city appear transformed into a winter wonderland in the dog days of August:
Hail is not uncommon in the Valley of Mexico, which includes Mexico City.
On Sunday, an area of low pressure at high altitudes generated the instability necessary for the vigorous, hail-producing storms.
In addition to hail, flash flooding was also reported in the region.
Here's video (narrated in Spanish) from Mexico City from Aztec News via YouTube: