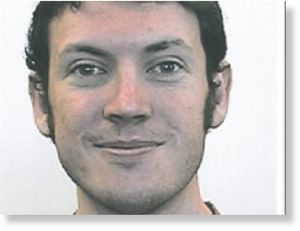 Denver - A psychiatrist who treated the former graduate student accused of killing 12 people in a shooting rampage at a movie theater in Colorado warned her university about him more than a month before the massacre, a published report said on Wednesday.
Dr Lynne Fenton notified a so-called threat-assessment team at the University of Colorado, Denver, in early June that she was alarmed by the behavior of James Holmes, but no further action was taken, the
Denver Post
reported, citing an anonymous source. Reuters could not immediately confirm the report.
Holmes, 24, was charged on Monday with 24 counts of first-degree murder and 116 counts of attempted murder in the shooting at a midnight screening of the latest
Batman
movie in suburban Denver, one of the worst outbursts of U.S. gun violence in recent years.
Court papers filed by defense attorneys last week said Holmes, a former neuroscience student at the university's Anschutz Medical Campus, had been a patient of Fenton, who is medical director for student mental health services on campus.
Fox News has reported that Holmes sent Fenton a notebook outlining his plans for the shooting, illustrated by stick-figure drawings, but that it was not opened before the attack.
A university spokeswoman, Jacque Montgomery, declined to comment to Reuters on the
Denver Post
report, saying she was bound by a protective or "gag" order issued by the judge in the case and by student confidentiality laws.
"I believe, until it's been demonstrated otherwise, that our people did what they should have done," University Chancellor Don Elliman said in a statement, according to Montgomery.
The Joker
Police and prosecutors, who have also been reluctant to comment on the case since the judge issued his gag order, could not be reached by Reuters for comment on Wednesday evening.
The
Denver Post
reported that Fenton raised her concerns about Holmes with the university's Behavioral Evaluation and Threat Assessment team in early June. Denver's KMGH-TV, also citing unnamed sources, said school officials did not contact Aurora police before the shooting and that no action was taken because Holmes was in the process of dropping out of school.
Montgomery described the threat assessment team as a resource consisting of representatives from various university offices that provides information to faculty, staff or students who are concerned about a member of the campus community.
Police have not offered a motive for the shooting rampage that stunned Aurora and evoked memories of the 1999 massacre at Columbine High School less than 20 miles away in Littleton. Experts say Holmes' mental state may be a key issue at trial.
The first-degree murder charges mean that Holmes, a California native, is eligible to face the death penalty, but prosecutors have not yet said if they will seek it. He is next due in court on September 27.