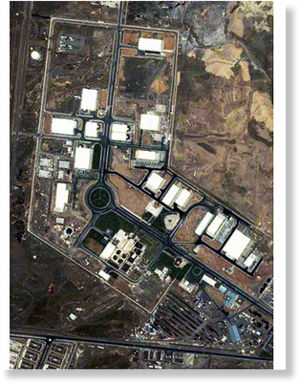 UK's Daily Mail cites 'unnamed London sources' as saying strike on Tehran's nuclear facility closer than ever. Report's validity questionable.
Is a strike on Iran closer than ever?
The Daily Mail
claimed Wednesday that "Israel will launch military action to prevent Iran from developing a nuclear weapon as soon as Christmas."
The British publication cites unnamed London "intelligence chiefs" as its source. The report has not been corroborated by any Israeli source, and its validity is considered questionable.
According to the report, UK Foreign Secretary William Hague said that the grave findings by the IAEA on Iran's nuclear ambitions have "completely discredited the Islamic Republic's claims of innocence."
The International Atomic Energy Agency found that Iran is developing a nuclear test facility, nuclear detonators and computer modeling for a nuclear warhead.
The findings allegedly "confirm" that Israel and the US will join forces to mount a strike against Iran's nuclear sites "sooner rather than later," the
Daily Mail
said.
"We're expecting something as early as Christmas, or very early in the new year," the newspaper's source said.
Britain has been reportedly accelerating its own preparations for a possible strike on Iran.