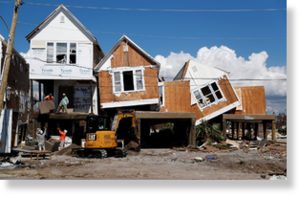 Damaged houses in Mexico beach, Florida, as a result of hurricane Michael are seen as the clean up continues
Our society is run by insane people for insane objectives. I think we're being run by maniacs for maniacal ends and I think I'm liable to be put away as insane for expressing that. That's what's insane about it.
- John Lennon
Recent Comments
I have 3 cousins that are cops, myself; cant stand authority - been arrested several times! 2 of my cousins have left the department one hanging...
---
Because the 'eradication' of polio is credited as a foundation stone for medical science, 'polio' as such, is only allowed to be diagnosed in...
---
It's flat :) Independent sources (WMAP, BOOMERanG, and Planck for example) confirm that the observable universe is flat with only a 0.4% margin of...
---
Why say -2 billion years without quoting the age of the universe, which has kept moving backwards during my life Current age (according to the...
---
enhanced computing power of the human brain Oh the arrogance ... maybe we might be a bit brighter than rats, but that doesn't mean a lot They say...