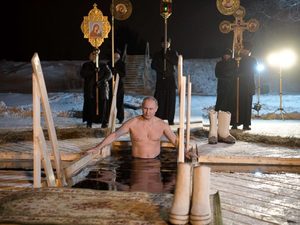 Epiphany
Each time we face our fear, we gain strength, courage, and confidence in the doing.
- Anonymous
Recent Comments
No of these services are free, taxes pay for it. Funny how they say free
---
Great article Doug. Always a boon to humanity when the vegetarian bullshit is exposed.
---
Anything is better than your average braindead mind-controlled social media wanking judaized valley-girl-talking western mid-upper class twit...
---
If only the tribe would continue to kill themselves off with such pluck and tenacity.
---
ISIS wears a white helmet? ... who'd a thunk it?... simply put, "The Guardian" aids and abets terror