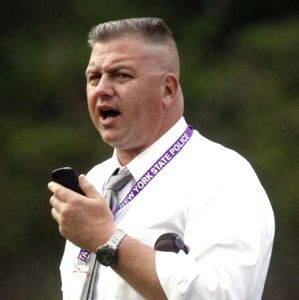 New York State Police have arrested the former head of the agency's Aviation Unit, accusing him of grand larceny for taking a navigation device.
According to police, 47-year-old Robert Kreppein (KREP'-in) of Walden is charged with fourth-degree grand larceny, fourth-degree possession of stolen property and official misconduct.
Kreppein, who joined the State Police in 1987, retired last month as a major. That followed a
New York Post
report that he allowed family and friends of troopers to ride in police helicopters on routine traffic patrol.
Police say he took the Garmin GPS the agency bought for about $2,400 in 2008. He was released Wednesday with a ticket to appear in Colonie Town Court on Aug. 3.
A message left for Kreppein's lawyer was not returned Wednesday afternoon.
Source: The Associated Press