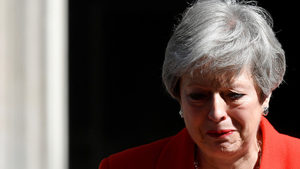 Time to say goodbye: 'Brexit' claims its second Tory PM
"Neither brutality, nor cruelty nor torture will ever bring me to ask for mercy, for I prefer to die with my head unbowed."

The first, and last, democratically-elected leader of the Congo, before he was beaten to death by CIA agents just 6 months later, in January 1961
- Patrice Lumumba
Recent Comments
I'm not advocating for war, but the reality is that either people let themselves be conned into more blood sacrifice to mammon, or they get...
---
Of course, (and please correct me if I'm wrong), they didn't report much nor worry much about all the murdered protesters (who were targeted,...
---
F-cking Zionists yeah I said it , most of us think it.
---
It is neither free will or pre-determined. They are both sides of the same coin. A not yet awake human prefers to make a distinction of one or the...
---
Still not used to Sott forum...not complaining, just different from what I am used to on other forums..can't edit ones' posts. But I am getting...