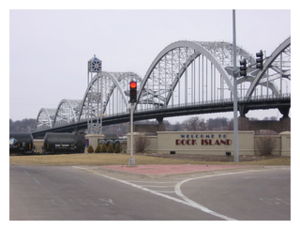 What was that boom? That's what many people in Rock Island were saying Tuesday morning, January 14, 2014.
People from all over Rock Island, as well as Milan and Moline, say they heard it around 6:50 a.m.
Questions came in from Twitter, Facebook as well as phone calls.
Did you hear that? They said they heard a loud boom sound that shook their house and rattled things hanging on the walls.
What made the sound?
We made a lot of calls to try to track down its origin.
We called the Rock Island Arsenal, fire departments, quarries and anyone we could think of who may have the answer.