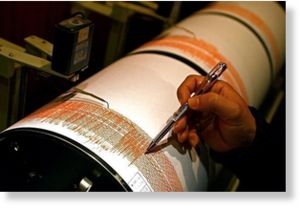 A powerful 7.3-magnitude earthquake struck off the western Pacific nation of Vanuatu on Sunday, triggering a small tsunami exactly six years after giant waves killed 220,000 people around the Indian Ocean.
The Hawaii-based Pacific Tsunami Warning Center said the shallow quake generated a tsunami, but it cancelled a regional warning after the wave measured only 15 centimetres (six inches) higher than normal in Vanuatu.
"Sea level readings confirm that a tsunami was generated," the centre said in its bulletin.
"This tsunami may have been destructive along coastlines of the region near the earthquake epicentre," it said, but cancelled the warning when no destructive wave hit.
The quake struck at 12:16 am on Sunday (1316 GMT Saturday), and the initial tsunami warning covered Vanuatu, Fiji and the French Pacific territory of New Caledonia. There were no reports of damage or casualties.