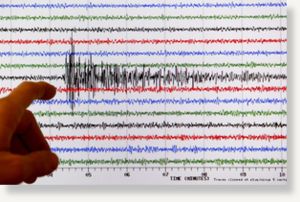 Several aftershocks have been felt by residents in parts of north Queensland following a 5.2-magnitude earthquake.
The quake, one of the largest to hit the state in many years, was recorded 60 kilometres west of Bowen just after 3.30pm (AEST) Saturday.
The rumblings were felt in several towns throughout the region, but police say there are no reports of damage or injuries.
There have been several aftershocks, with one registering a magnitude 4.