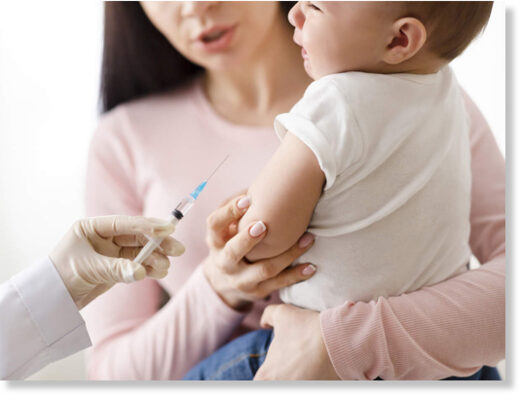 Do childhood vaccines impact a child's mortality risk? While controversy around this issue continues to swirl, peer-reviewed research suggests the answer is a yes.
In 2011, Neil Miller, Ph.D., and Gary Goldman, Ph.D., published a paper in the journal
Human & Experimental Toxicology
showing infant mortality rates correlated with childhood vaccination rates, with high-uptake countries having higher child mortality. As detailed in the abstract:
1
"The U.S. childhood immunization schedule specifies 26 vaccine doses for infants aged less than 1 year — the most in the world — yet 33 nations have lower IMRs. Using linear regression, the immunization schedules of these 34 nations were examined and a correlation coefficient of r = 0.70 (p < 0.0001) was found between IMRs and the number of vaccine doses routinely given to infants.