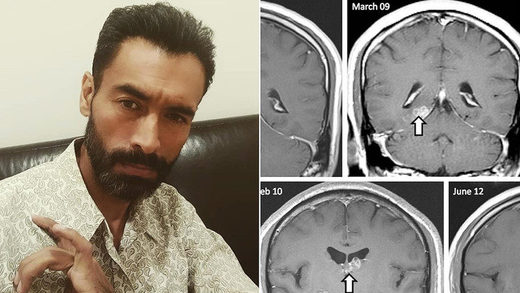 Actor Sebastian Ferrat, beloved in his native Mexico, has died after a long and horrifying struggle with an infection he reportedly contracted from contaminated pork. Is 2020 the year to give up bacon?
Fans are in deep sorrow as Sebastian Ferrat, 41, died on Sunday after a long battle with a grave illness that local media identified as
cysticercosis, a parasitic infection that attacks the brain, muscles, or other tissues
. According to reports, the actor, best-known for his roles in various television dramas, contracted the deadly infection after eating spoiled pork.
He reportedly languished in a coma for several months in hospital before finally succumbing to the infection.