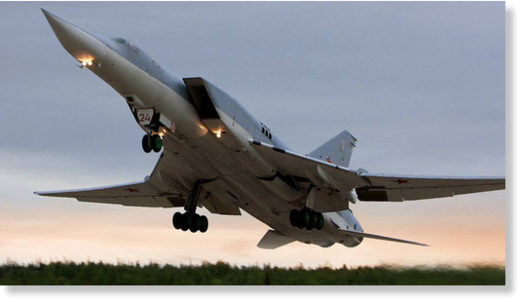 The majority of Russian forces operating in Syria, including Tu-22M3 long-range bombers and the Beriev A-50 AWACS plane, are arriving back home after successfully completing their mission and playing a key role in defeating Islamic State.
On Tuesday, the first group of Russian military aircraft and troops left Syria following President Vladimir Putin's order. The Russian leader announced the withdrawal of a "significant part" of the Russian military contingent during his surprise visit at Khmeimim Airbase in Syria's Latakia province on Monday morning.
A Russian military police battalion of the Southern Military District arrived aboard two cargo aircraft in the city of Makhachkala, in the North Caucasus Republic of Dagestan, the Defense Ministry
said
.
The ministry published a video showing the departure of the warplanes at dawn; followed by military, relatives and officials greeting the officers as they landed in Russia. The military police battalion was deployed to Syria in December 2016 to maintain security in de-escalation zones. The officers escorted more than 1,700 humanitarian convoys and ensured civilians' security during humanitarian efforts.