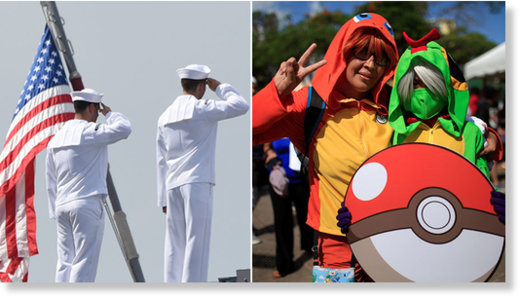 The US Navy has apologized after a picture of a recruitment poster selling the army as the ultimate destination for Pokemon Go players emerged online.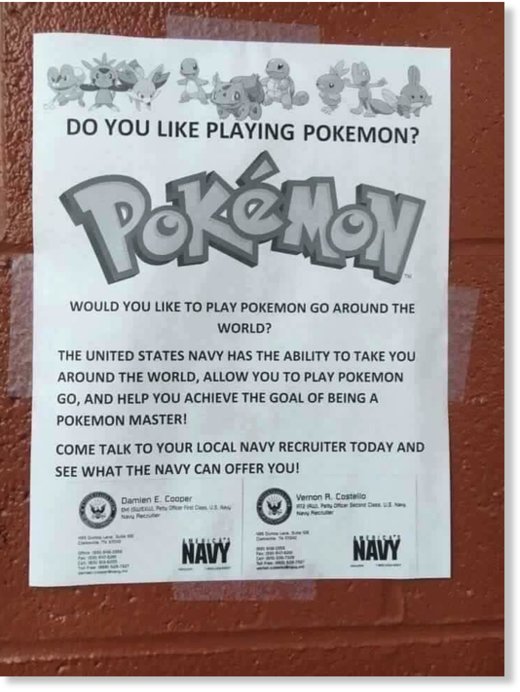 The poster promised to give Pokemon gamers an opportunity to "catch 'em all" around the world. That objective differs slightly from the Navy's official mission of "winning wars, deterring aggression and maintaining freedom of the seas" - though, to be fair, it does not specifically detail which war one would be winning.
"Would you like to play Pokemon Go around the world?" the poster enticed. Travel, weapons and endless gaming opportunities, what's not to like?
"The United States Navy has the ability to take you around the world, allow you to play Pokémon Go, and help you achieve the goal of becoming a Pokémon master!"