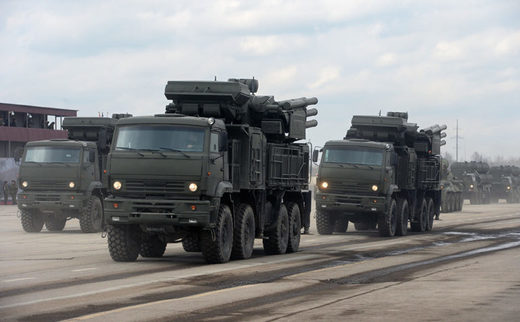 Russia delivered a new batch of Pantsir-S air defense systems to the Syrian port Tartus last week, Russian newspaper Kommersant reported on April 26 citing a military diplomatic source.
Kommersant's
source did not provide details on the destination of the delivered air defense systems.
However, according to some Syrian pro-government sources, the systems will be delivered to the Syrian Air Defense Forces (SADF).
The Pantsir-S is a surface-to-air missile and anti-aircraft artillery weapon system. It is already in service with the Syrian military.
On April 16,
the Russian Defense Ministry revealed that the SADF successfully used Pantsir-S systems
when it was repelling the April 14 missile strike on the country by the US-led bloc. According to the statement, the Pantsir-S systems fired 25 missiles hitting 23 targets.