Society's Child
---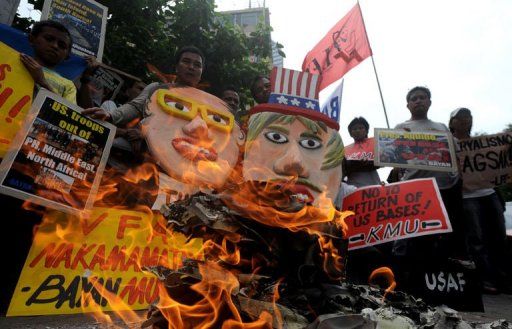 Manila - Philippine activists picketed the US embassy on Saturday and burned a cardboard American flag and mock stealth bomber, vowing to launch a campaign opposing a plan to allow more US troops in the country.
About 50 members of the leftist New Nationalist Alliance (Bayan) also held a huge effigy of Uncle Sam with another of Philippine President Benigno Aquino labelled as his "dog", as riot police prevented them from approaching the mission.
"If we allow more US troops to enter our country, the entire archipelago will be transformed into one military outpost for US hegemonic interests," Bayan said in a statement distributed at the rally.
Philippine officials have welcomed plans for a greater presence from the military of its former colonial ruler, seeing it as a counterbalance to recent Chinese aggressiveness in the South China Sea.
China and the Philippines have territorial disputes over the South China Sea and Manila has accused Beijing of using intimidation to press its claims.
---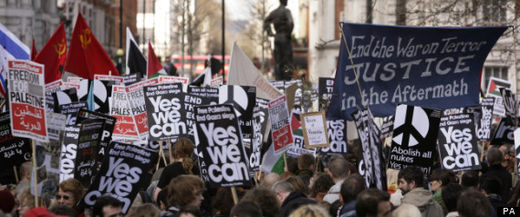 Hundreds of anti-war protesters gathered in central London today at a demonstration against Western intervention in Iran and Syria.
The rally, organised by the Stop the War Coalition, took place outside the US embassy in Grosvenor Square with a number of speakers addressing the 200-strong crowd.
Protesters waved banners bearing the words "Don't attack Iran" and "Hands off Iran and Syria", while the crowd joined together in chanting: "One, two, three, four, we don't want another war. Five, six, seven, eight, stop the killing, stop the hate."
The coalition opposes all military intervention from the West in Iran as concern that the Middle Eastern country is developing nuclear weapons grows.
The group says there is "absolutely no justification" for Western countries to become involved.
Stop the War Coalition activist John Rees said the uprising that ousted Egyptian President Hosni Mubarak a year ago proved that oppressed people in the Middle East could fight for themselves.
He said: "Here is a people who without the bombers and the bullets, the tanks and the soldiers, or the United States, or Britain, or any of the Western powers, pulled down a dictatorship on their own.
"Even after a year's still further struggle, there is not one single Egyptian revolutionary who will ask for support from the United States or military assistance from the United States, and it is because of this: they are still being shot down in the streets by Egyptian soldiers who are using American weapons and American bullets, so why would they ask for help from their killers?""
---
Sen. Susan Collins, the top Republican on the homeland security committee, plans to introduce a bill in the coming days that would require a new health study of the X-ray body scanners used to screen airline passengers nationwide.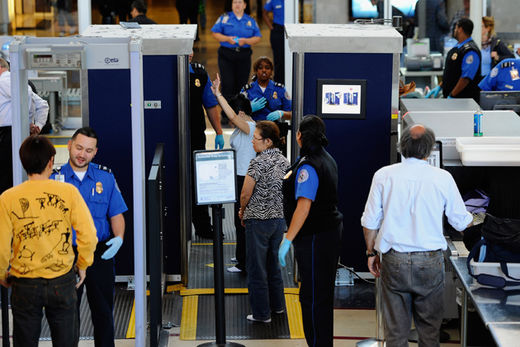 The Transportation Security Administration began using the machines for routine screening in 2009 and sped up deployment after the so-called underwear bomber tried to blow up a plane on Christmas Day of that year.
But the X-ray scanners have caused concerns because they emit low levels of ionizing radiation, a form of energy that has been shown to damage DNA and mutate genes, potentially leading to cancer. ProPublica and PBS NewsHour reported in November that the TSA had glossed over
cancer concerns
. Studies suggested that six or 100 airline passengers each year could develop cancer from the machines.
Shortly after our report, the European Union separately announced that it would
prohibit X-ray body scanners
at its airports for the time being "in order not to risk jeopardizing citizens' health and safety."
The new bill drafted by Collins would require the TSA to choose an independent laboratory to measure the radiation emitted by a scanner currently in use at an airport checkpoint. The peer-reviewed study, to be submitted to Congress, would also evaluate the safety mechanisms on the machine and determine whether there are any biological signs of cellular damage caused by the scans.
---
Chris Hedges
Truthdig
Mon, 30 Jan 2012 01:44 UTC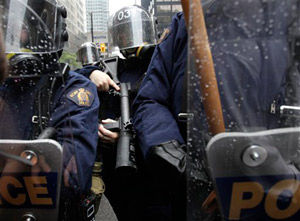 What happened to Canada? It used to be the country we would flee to if life in the United States became unpalatable. No nuclear weapons. No huge military-industrial complex. Universal health care. Funding for the arts. A good record on the environment.
But that was the old Canada. I was in Montreal on Friday and Saturday and saw the familiar and disturbing tentacles of the security and surveillance state. Canada has withdrawn from the Kyoto Accords so it can dig up the Alberta tar sands in an orgy of environmental degradation. It carried out the largest mass arrests of demonstrators in Canadian history at 2010's G-8 and G-20 meetings, rounding up more than 1,000 people. It sends undercover police into indigenous communities and activist groups and is handing out stiff prison terms to dissenters. And Canada's Prime Minister Stephen Harper is a diminished version of George W. Bush. He champions the rabid right wing in Israel, bows to the whims of global financiers and is a Christian fundamentalist.
The voices of dissent sound like our own. And the forms of persecution are familiar. This is not an accident. We are fighting the same corporate leviathan.
---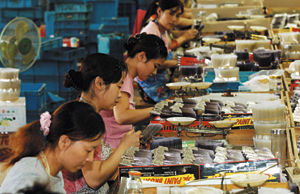 The worldwide public realises there is something deeply wrong with today's world economic system
When Karl Marx called for the workers of the world to unite, it seems unlikely he had in mind an iPhone boycott. But suggestions for just such a campaign in the US have thrown the spotlight on possible abuses at firms producing goods for hi-tech giant Apple, urging the public to think again about what happens at the other end of the production pipeline that leads to its swish, minimalist stores. Stung by the criticisms, Apple boss Tim Cook told his staff last week: "We care about every worker in our worldwide supply chain," and the company is now inspecting scores of factories, providing the latest evidence that the public is no longer willing to ignore the dark underbelly of world capitalism.
Before the Great Crash, critics of globalisation were isolated on the loony fringe: tear-gassed in Seattle and whacked with truncheons in Prague, as the west's leaders gathered to congratulate themselves on reaping the benefits of unfettered world trade.
When the Asian financial crises of the 1990s toppled governments and forced one desperate country after another into mass impoverishment and emergency bailouts by the International Monetary Fund, the west's leaders - even many on the left - explained it away as a result of shoddy governance or poor economic management, instead of a devastating side-effect of globalisation.
And even after the financial shock waves rippled out from the American housing market in 2007 and caused catastrophic collateral damage in countries across the globe, and the deepest world recession since the 1930s, many felt that a few tweaks to bank capital rules, and sharper teeth for financial regulators, would fix the system.
Yet two things have derailed world leaders' attempts to get back to business as usual. The first is that in many countries, more than four years on from the start of the credit crisis, millions of people still wait for economic recovery to take hold.
Growth is sickly or non-existent; unemployment is rising; the only people who seem to escape are a tiny, super-rich elite.
---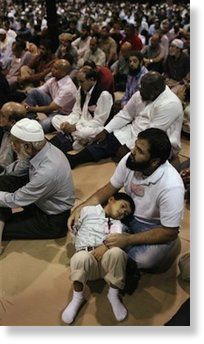 A new study based on
interviews with more than 200 North American Muslims
concludes that a recent spate of state laws banning "sharia law" from the court system may be an overreaction to a non-existent threat.
Oklahoma, Tennessee and Louisiana each passed laws or referendums to ban state judges from considering sharia and other foreign laws last year, and more than 20 other states have debated similar legislation. Newt Gingrich has
called for a federal law to ban sharia
, while his fellow Republican presidential candidate Rick Santorum has said sharia law is an "existential threat" to America.
The qualitative study, by University of Windsor law professor
Julie MacFarlane
and published by the Institute for Social Policy and Understanding think tank, is the first to ask American Muslims what they think of sharia, or Islamic religious law. MacFarlane interviewed 101 Muslim men and women, 41 imams and 70 community leaders and specialists about their uses of Islamic law in everyday life. (About a quarter of the respondents live in Canada, but MacFarlane found no significant difference between the Canadian and American responses.)
MacFarlane asked the respondents whether they thought American courts should apply Islamic law to non-Muslims in the legal system. All of them said no.
---
Suspected drunk driver wins $22m after he was forgotten, isolated - and terribly neglected.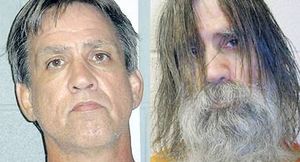 Stephen Slevin was driving along a rural highway in southern New Mexico in August 2005 when traffic police pulled him over and arrested him on suspicion of drink-driving, along with a string of other motoring offences.
By the time all of the charges against him were dismissed and Mr Slevin was released from custody, it was 2007. For reasons that remain unclear, officials had forced him to spend the intervening two years in solitary confinement.
During the ordeal, he claims to have been denied access to basic washing facilities for months at a time. He'd lost a third of his body weight, grown a beard down to his chest and was suffering from bed sores. Prison officials had also ignored his pleas to see a dentist, forcing him to pull out his own tooth. They declined other requests for attention, including an audience with a mental health professional. He duly became delirious and says that by the time of his release he'd "been driven mad".
This week, a jury in Albuquerque ordered Dona Ana County, which was responsible for incarcerating Slevin without trial, to pay $22m (£14m) in compensation.
It was the largest award ever granted to a US prisoner whose civil rights have been violated.
---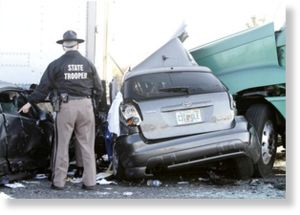 At least nine people died in a series of crashes apparently caused by heavy smoke and fog overnight on Interstate 75 in north Florida, authorities said Sunday.
Florida Highway Patrol Lt. Patrick Riordan said the pileups happened around 3:45 a.m. Sunday on both sides of I-75 south of Gainesville. All lanes of the interstate remained closed as investigators began trying to figure out what caused the early morning crashes.
Riordan said several people were injured and taken to Gainesville hospitals. Their conditions were unclear.
At least 17 people hurt in the wreck were being treated at Shands at the University of Florida, the hospital said on its website.
The FHP had closed the highway briefly overnight because of a mixture of fog and smoke from a marsh fire in the Paynes Prairie area south of Gainesville.
---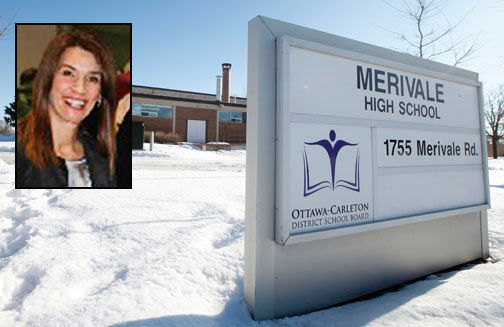 An Ottawa high school teacher has had her teaching licence revoked after admitting she had "inappropriate relations" with three male students.
Joanne Léger-Legault pleaded no contest to the allegations of professional misconduct presented to the Ontario College of Teachers discipline committee, which heard the case last year.
She admitted to having an "intimate sexual relationship" with two of her students and kissing a third student on the lips.
The Ontario College of Teachers officially stripped the licence of the former teacher of A.Y. Jackson Secondary School and Merivale High School in late September. The news was not widely known until now.
The incidents investigated involved four teenage boys and happened during school years from 2001-02 to 2005-06.
---